Kitne Chahe Lyrics.The Latest Punjabi song is sung by Jass Manak and Asees Kaur, and has music by Rajat Nagpal and Sharry Nexus while Jass Manak has written the Kitne Chahe Lyrics. The music video of the Kitne Chahe song is directed by Dilsher Singh and Khushpal Singh , and it features Guri and Ronak Joshi.
Kitna Chahe – Jass Manak Asees Kaur Lyrics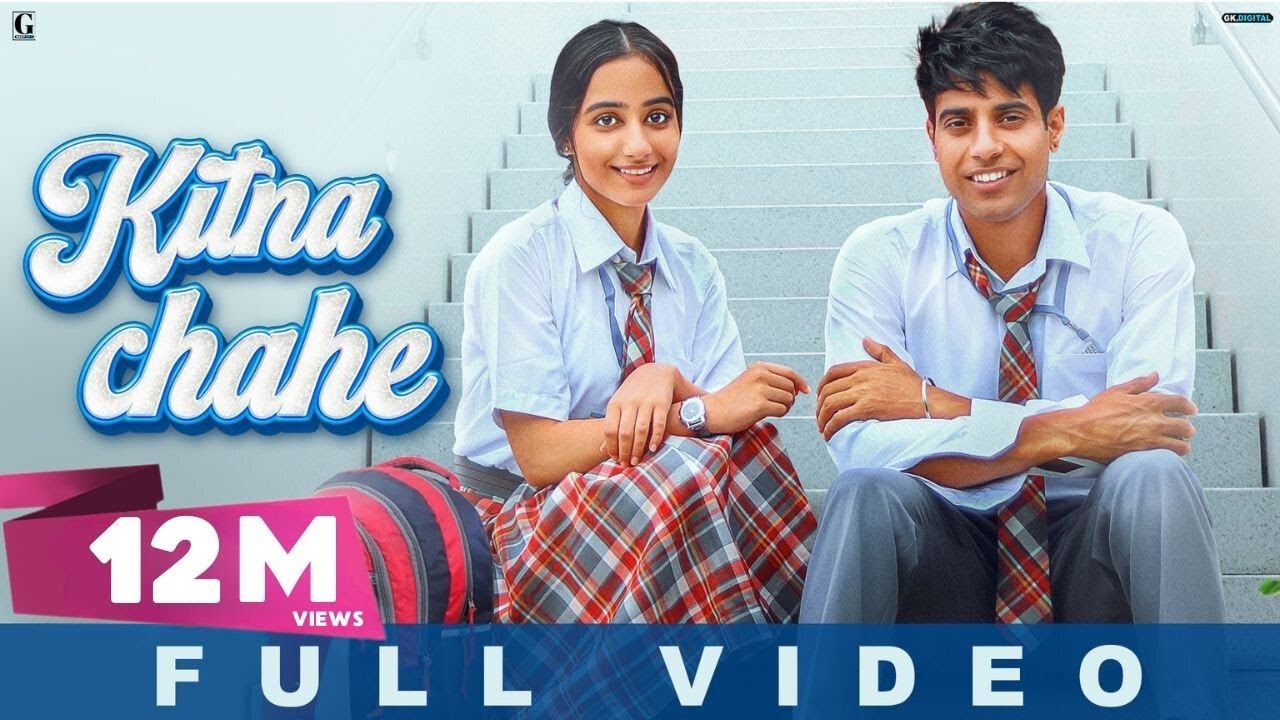 | | |
| --- | --- |
| Singer | Jass Manak Asees Kaur |
| Music | Rajat Nagpal Sharry Nexus |
| Song Writer | Jass Manak |


Na dil ki suni na aankhon ki
Na koyi zaroorat lakhon ki
Jis din se dekha maine tujhko
Main tera ho gaya

Tera mera ye kaisa naata hai
Tujhe milne ko dil ye chahta hai
Tere bina sama ruk jata hai
Tera nasha ho gaya

Tu hi bata kitna chahe
Tumhein kitne chahe
Ab aur bata aur bata
Keh naa paaye tumhe keh na paaye
Tujhko vi pata toh vi pata

Tujhko hi dekhun main
Tujhko hi sochun main
Kaisi lagi dil lagi dil lagi

Tujhko hi maangun main
Meri duaaon mein
Door na jaana kabhi

Tu mera pyaar hai na
Baat meri maan le
Dil ke tu paas reh mere
Chahe meri jaan le

Doori dil jar na paaye
Haan na jar paaye
Aise kar na khata, kar na khata

Kitna chahe tumhe, kitna chahe
Ab aur bata aur bata
Keh na paye, tumhe keh na paye
Tujhko vi pata, ton vi bata





Kitna Chahe Song Lyrics In Hindi
ना दिल की सुनी ना आँखों की
ना कोई ज़रूरत लाखों की
जिस दिन से देखा मैने तुझको
मैं तेरा हो गया
तेरा मेरा ये कैसा नाता है
तुझे मिलने को दिल ये चाहता है
तेरे बिना समा रुक जाता है
तेरा नशा हो गया
तू ही बता कितना चाहे
तुम्हें कितना चाहे
अब और बता और बता
कह ना पाए तुम्हे कह ना पाए
तुझको वी पता तो वी पता
तुझको ही देखूं मैं
तुझको ही सोचूँ मैं
कैसी लगी दिल लगी दिल लगी
तुझको ही माँगूँ मैं
मेरी दुआओं में
दूर ना जाना कभी
तू मेरा प्यार है ना
बात मेरी मान ले
दिल के तू पास रह मेरे
चाहे मेरी जान ले
दूरी दिल जर ना पाए
हाँ ना जर पाए
ऐसे कर ना ख़ाता, कर ना ख़ाता
कितना चाहे तुम्हे, कितना चाहे
अब और बता और बता
कह ना पाए, तुम्हे कह ना पाए
तुझको वी पता, तों वी बता.