Kuch Paas Mere| Jubin Nautiyal Lyrics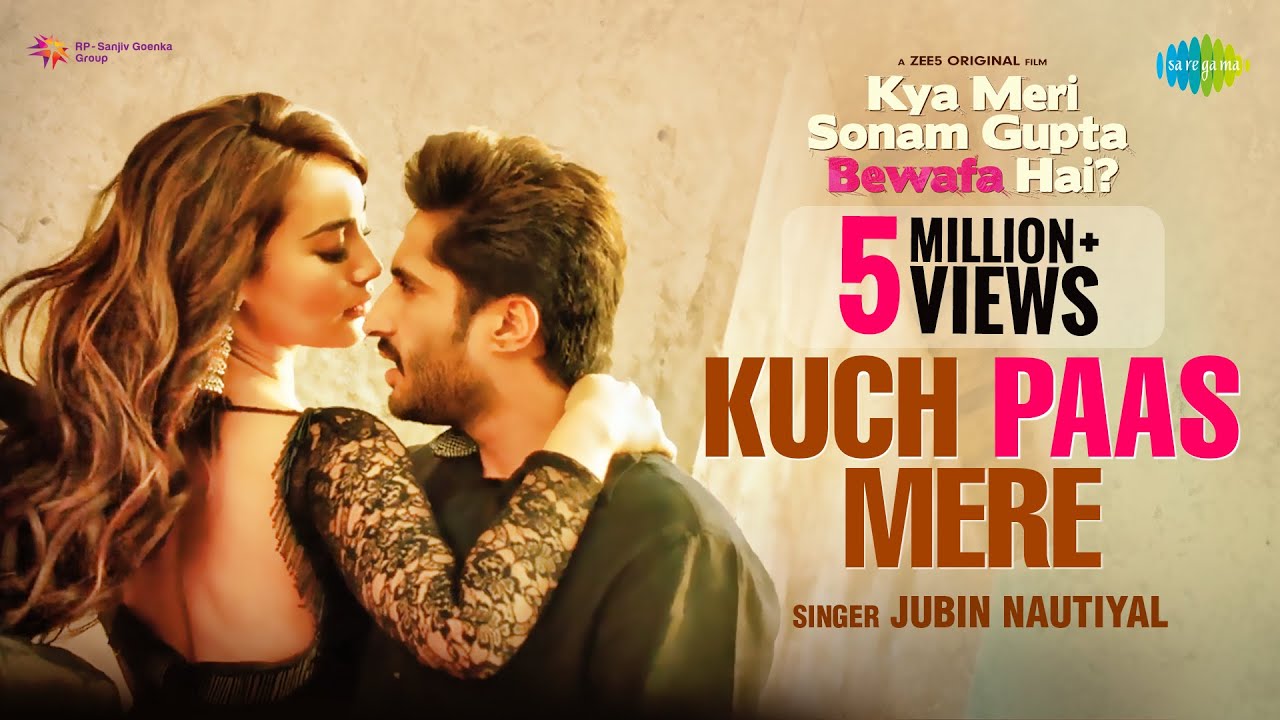 | | |
| --- | --- |
| Song Name | Kuch Paas Mere |
| Singer(s) | Jubin Nautiyal |
| Lyricist(s) | Manoj muntashir |
| Music(s) | Rahul Mishra |
| Album | Kya Meri Sonam Gupta Bewafa Hai |
| Music Label | Saragama music |
 Lyricsknow
Kuch Paas Mere | Jubin Nautiyal Lyrics
Kuch paas mere mera tha hi nahi
Jo kuch hai sab tere hone se
Koi aur mera ab ho na ho
Mujhe hai matlab tere hone se

Tune haath diye in haathon mein
Toh lakeerein meri tehreer huyi
Roke na ruka dil ranjha hua
Aankhein yeh teri jab heer huyi

Tune aake badal di jind meri
Darta hoon tujhe khone se
Kuch paas mere mera tha hi nahi
Jo kuch hai sab tere hone se

Jo bhi tu chahe sar aankhon pe
Teri raza mein meri raza
Jo bhi kahe tu manzoor hai bas
Kehna kabhi na tu alwida

Kya hai jaadoo
Har saans mein shamil tu
Aati hai humesha teri sada
Hassne se mere rone se

Kuch paas mere mera tha hi nahi
Jo kuch hai sab tere hone se
Koi aur mera ab ho na ho
Mujhe hai matlab tere hone se


YouTube Video
 Lyricsknow
कुछ पास मेरे LYRICS IN HINDI
कुछ पास मेरे मेरा था ही नही
जो कुछ है सब तेरे होने से
कोई और मेरा अब हो ना हो
मुझे है मतलब तेरे होने से
तूने हाथ दिए इन हाथों में
तो लकीरें मेरी तहरीर हुई
रोके ना रुका दिल रांझा हुआ
आँखें यह तेरी जब हीर हुई
तूने आके बदल दी जिंद मेरी
डरता हूँ तुझे खोने से
कुछ पास मेरे मेरा था ही नही
जो कुछ है सब तेरे होने से
जो भी तू चाहे सर आँखों पे
तेरी रज़ा में मेरी रज़ा
जो भी कहे तू मंज़ूर है बस
कहना कभी ना तू अलविदा
क्या है जादू
हर साँस में शामिल तू
आती है हुमेशा तेरी सदा
हँसने से मेरे रोने से
कुछ पास मेरे मेरा था ही नही
जो कुछ है सब तेरे होने से
कोई और मेरा अब हो ना हो
मुझे है मतलब तेरे होने से.
A little request. Do you like this Post Songs lyrics . So please share it. Because it will only take you a minute or so to share. But it will provide enthusiasm and courage for us. With the help of which we will continue to bring you lyrics of all new songs in the same way.
Found Any Mistake in Lyrics?, Please Report In Contact Section with Correct Lyrics