Kya Say Lyrics.Thea Latest Hindi Song Sung By Sukriti Prakriti Badshah.The Music Given By Badshah.Kya Say Lyrics Song Written By Badshah.
Kya Say Lyrics – Sukriti, Prakriti,Badshah Lyrics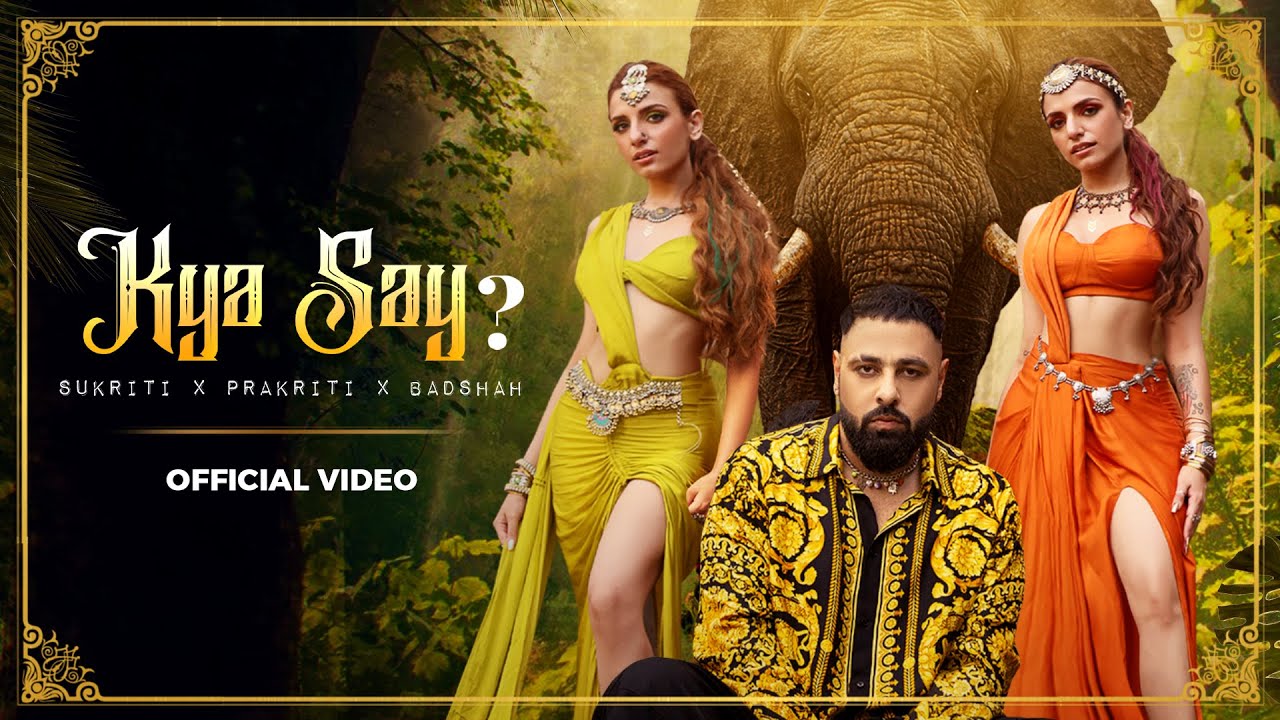 | | |
| --- | --- |
| Singer | Sukriti, Prakriti,Badshah |
| Music | Badshah & Chamath Sangeeth |
| Song Writer | Badshah |



Apna hi saya mein
Dekh kar sharma jaon
Aisa tune kar diya hai kya
Bass teri khushboo hi aati mujhe
Tune sasoon mein bhar diya hai kya

O Dheere, dheere, dheere
Joh tuh pass mere aayein
Sasein hosh neend chain
Chaaron ud jaayein

Tuh hai main hun teesra koi
Nazar bhi naa aayein
Aur kahun tujhse mein kya

Kya say?
Kya say?
Kya say?
Kya say?
Kya say?

Kya say?
Kya say?
Kya say?
Yeah!

Media joh bole mere baare mein
Baatein woh saari irrelevant
You make me come into my element
Picture you riding the elephant

Aise hi hun mein
Wild hai meri imagination
Aapa kho rahi hai
Woh pagal ho rahi hai
In anticipation of precipitation

Aye barsega badal
Barsega, barsega badal
Woh bhi ek arse sey pyaasi
Main bhi ek arse sey paagal

Hum dono hi pyase
Hum dono hi paagal
Chal nikle yahan se

Baal thode gile gile
Honth thode khule khule
Aankhein thodi band band si

Khud ko mein le jaaun kahan
Husn ye chupauu kahan
Kurti thodi tang tang si

Sochu kya kya bolu lekin
Muh se nikle haaye
Aaj dekhun main bhi
Joh hona hai hoi jaae
Kare tuh joh main chahun
Main karun joh tuh chaahe
Aankhon sey tu aankhein toh milaa

Kya say?
Kya say?
Kya say?

It's your boy badshah!
Kya say?
Kya say?
Kya say?
Kya say?.





---